Poko Wins a Prestigious UK Award and Lands an ASOS 2022 Awards Night Nomination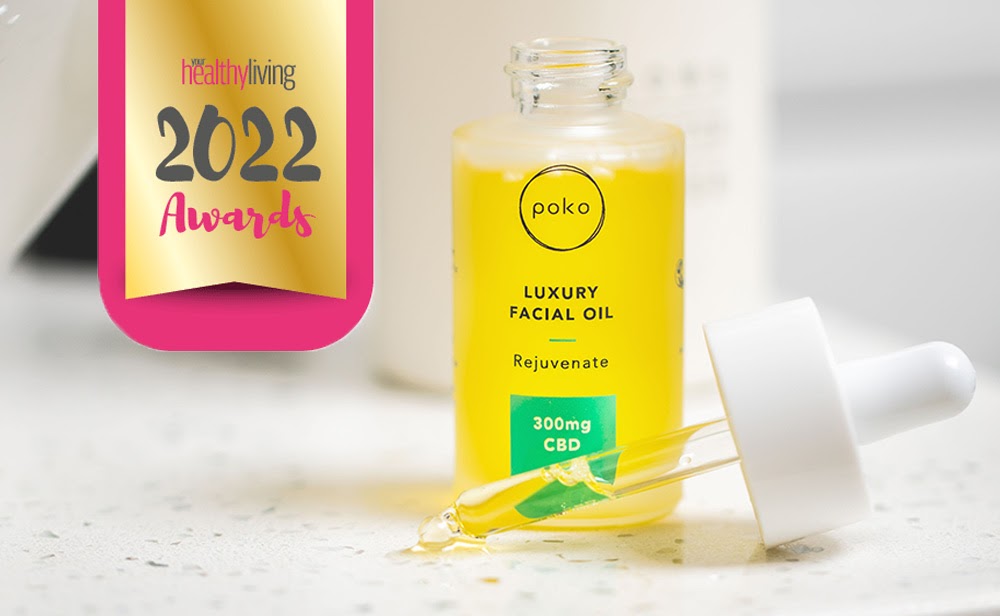 Increasing brand awareness and opening potential major distribution opportunities
LONDON, UK and BELFAST, NORTHERN IRELAND / ACCESSWIRE / December 1, 2021 / (CSE:POKO) – Poko Innovations, Inc., an award-winning international UK based CBD & Fintech company, is delighted to announce that they have achieved further recognition for their skincare line.
Poko's Luxury Facial Oil has won gold in the Your Healthy Living Awards, for the Best CBD Product category, gaining recognition and raising brand awareness reaching over 340,000 readers, with the magazine being distributed in independent health and wellness stores across the UK.
By Being shortlisted for ASOS, Poko has won the privilege of being included in the gift bags exclusively for high profile Beauty Buyers, Editors and Influencers. This is a huge opportunity for Poko to promote its skincare to some of the most influential people in the UK beauty industry. A win on the night would also mean Poko gets the opportunity to present to the ASOS buying team. ASOS has an annual turnover of 3.2B in 2020 and is one of the largest UK marketplaces, working with a total of 850 third party brands as per their 2020 annual report.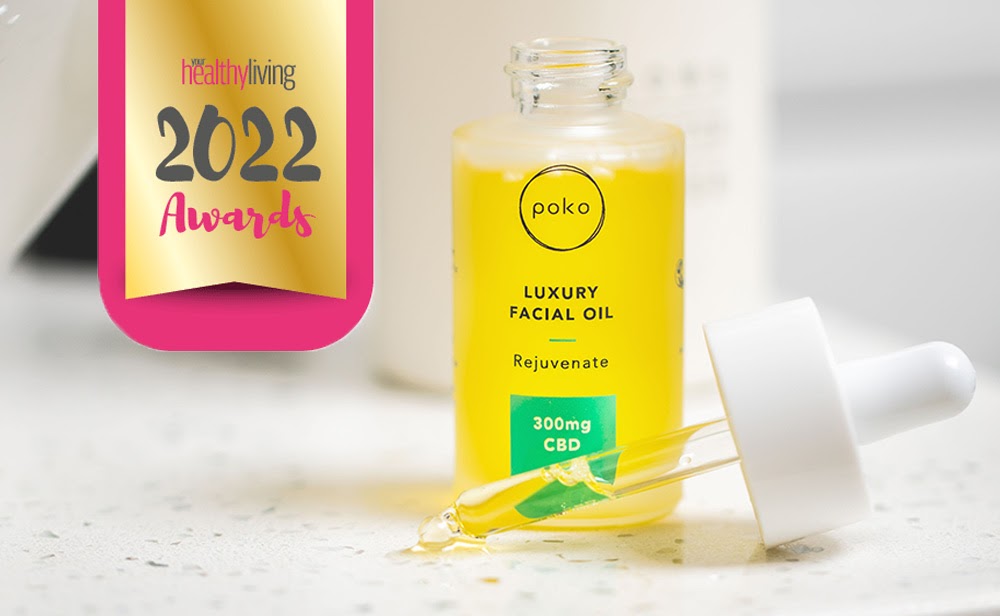 Your Healthy Living is the UK's number 1 free Health & Wellbeing magazine. It is committed to raising awareness of natural health products and brings the latest products and news in the health industry to the forefront. Each year, Your Healthy Living opens up voting for their prestigious awards categories to the public, with categories spanning Best for Gut Health, Best Vegan Product, Best Free From Product to categories like Best Beauty Product and Best CBD Product.
"Poko is honoured to have another award under our belt and we're extremely proud of our Facial Oil, it's one of our most popular products for a reason. Winning this award increases Poko's visibility across independent Health stores in the UK and allows us to reach a larger audience. We hope this is only one of many awards our products are given in the years to come", says founder Justine O'Hanlon.
Poko's Soothing Serum has also been shortlisted for the Beauty Awards 2022 with ASOS, in its Super Serum category. These awards are one of the most highly anticipated beauty awards in the UK. Each product submitted in the initial round is tried and tested by a panel of beauty experts, insiders and influencers, before moving to stage two. Stage two opens up to public voting, pitting new and boutique brands against to shelf favourites to win this sought after award. Phase two finishes off with a glamour filled gala event in London in February 2022, where the winners will be announced.
"We are really excited to be shortlisted for the Beauty Awards with ASOS, for such a young brand, we find it incredible how positive the reception to Poko has been. I've always loved the Beauty Awards with ASOS, as it allows young brands the opportunity to see how they measure up to top brands in the industry and gives them such a positive platform to get infront of industry experts" says O'Hanlon of the Awards. "With Poko growing through Q4 of 2021, and with our recent partnership with rugby legend Rob Kearney coming on board to help educate people, especially men, about how to properly care for their skin, we're really anticipating good things for 2022".
The Beauty Awards with ASOS is now open for public voting, you can place your vote for Poko today https://www.asos.com/discover/beauty-awards/#/product/123/poko_soothing_serum
In July 2021 Poko won its first awards. Taking home Silver in the Beauty Bible Awards for it's Correcting Eye Cream and Green for Best Natural Product. Read more about our previous award win: https://www.pokogroup.com/2021/07/15/poko-wins-silver-at-the-beauty-bible-awards-2021-for-best-eye-treatment/
About The Poko Group, Ltd
The Poko Group is a collection of CBD focused companies that bring innovative, inspiring solutions to the CBD industry through the company's leading platforms which, when working together, form a complete ecosystem.
The Poko Group has is an award-winning UK CBD company that has developed a unique business model comprising complete "turnkey solutions," including fintech payment processing and white label opportunities. Poko plans to export its signature products to the EU and the USA. For more information, please visit https://www.pokogroup.com/.
Poko comprises of four independent segments that work together to leverage their strengths:
Forward-Looking Statements
With the exception of the historical information contained in this news release, the matters described herein, may contain forward-looking statements within the meaning of Section 27A of the Securities Act of 1933, as amended, and Section 21E of the Securities Exchange Act of 1934, as amended. Statements preceded by, followed by, or that otherwise, include the words "believes," "expects," "anticipates," "intends," "projects," "estimates," "plans" and similar expressions or future or conditional verbs such as "will," "should," "would," "may" and "could", are generally forward-looking in nature and not historical facts, although not all forward-looking statements include the foregoing. These statements, involve unknown risks and uncertainties that may individually or materially impact the matters discussed, herein for a variety of reasons that are outside the control of the company, including, but not limited to, the company's ability to raise sufficient financing to implement its business plan, the impact of the COVID-19 pandemic on the company's business, operations and the economy in general, and the Company's ability to successfully develop and commercialize its proprietary products and technologies. Readers are cautioned not to place undue reliance on these forward- looking statements, as actual results could differ materially from those described in the forward-looking statements contained herein. Readers are urged to read the risk factors set forth in the company's filings with the SEC, which are available at the SEC's website (www.sec.gov). The company disclaims any intention or obligation to update, or revise any forward-looking statements, whether as a result of new information, future events or otherwise.
Investor Relations
Michael J. Porter, President
Porter, LeVay & Rose, Inc.
T: (973) 865-9357
E: [email protected]
LinkedIn
@PlRinvest
SOURCE: Poko Innovations Inc.
View source version on accesswire.com:
https://www.accesswire.com/675575/Poko-Wins-a-Prestigious-UK-Award-and-Lands-an-ASOS-2022-Awards-Night-Nomination