Bioskills of the North East (BONE) Announces Alexander Kouspakian as New CEO
Healthcare Industry Veteran Brings Relentless Drive for Innovation and Customer-Centric approach to Medical Device and Training Facility
ALEXANDER KOUSPAKIAN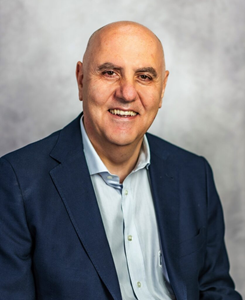 FALL RIVER, Mass., Sept. 12, 2023 (GLOBE NEWSWIRE) — Bioskills of the North East (BONE), a laboratory specializing in bioskills testing and surgical skills training events, announced Alexander Kouspakian as the chief executive officer (CEO). Kouspakian is an accomplished healthcare leader with a proven record of driving business growth and innovation over the past thirty years.
Kouspakian's extensive leadership and entrepreneurial experience in key roles at iRad and Alkomed Medical Trading, LLC, have allowed him to develop an exceptional range of skills and an in-depth understanding of the industry. He has spent his career driving company growth, brand awareness and market share, as well as winning and maintaining global and stakeholder relationships and championing strategic initiatives. Kouspakian's healthcare and medical device development background have positioned him and BONE for success as the company expands its reach as a leading facilitator of healthcare innovation and advancement and medical and surgical education training options in the Northeastern U.S.
"As BONE's new CEO, Alex embodies the qualities of a dynamic and visionary leader," said Richard Mateus, Chairman of the Board at BONE. "With a remarkable blend of experience, strategic prowess, and a commitment to excellence, he will guide BONE to even greater heights, solidifying its position as a global leader in the bioskills sector. Alex's dedication to innovation and social responsibility continues to motivate the team and stakeholders, ensuring a bright and prosperous future for BONE."
Kouspakian holds an impressive academic background, including an MBA, B.S., and RT from Northeastern University. His educational journey has provided a strong foundation in management marketing and health sciences, complementing his practical expertise in healthcare and medtech. Outside his professional responsibilities, Alex actively engages in philanthropic initiatives, supporting charitable causes and contributing to the community.
BONE was established by physicians to meet the rising demand for specialized bioskills labs in the region. As New England's largest multi-use medical training facility, BONE is staffed by experienced professionals who specialize in delivering optimal client outcomes.
ABOUT BIOSKILLS OF THE NORTH EAST
Bioskills of the North East (BONE) was created in response to the growing regional need for medical device testing and training facilities. The 20,000 sq. ft. Center for Medical Innovation features specialized lab space equipped with state-of-the-art technologies, access to a diverse selection of biospecimens and a host of value-added services. It's all supported by a highly trained and responsive staff that anticipates your needs to maximize your experience, convenience, and results. Bioskills of the North East serves medical device companies, surgeons, healthcare professionals, higher education, medical institutions and other learners in the New England region. For more information, visit www.bioskillsne.com.
MEDIA CONTACT: Vivian Slater, Echo Media Group
[email protected]
A photo accompanying this announcement is available at https://www.globenewswire.com/NewsRoom/AttachmentNg/da3af814-d574-47b8-ac8d-58099920dab7